The Goldleafing Studio Dubai UAE
Best Gilding Service Across United Arab Emirates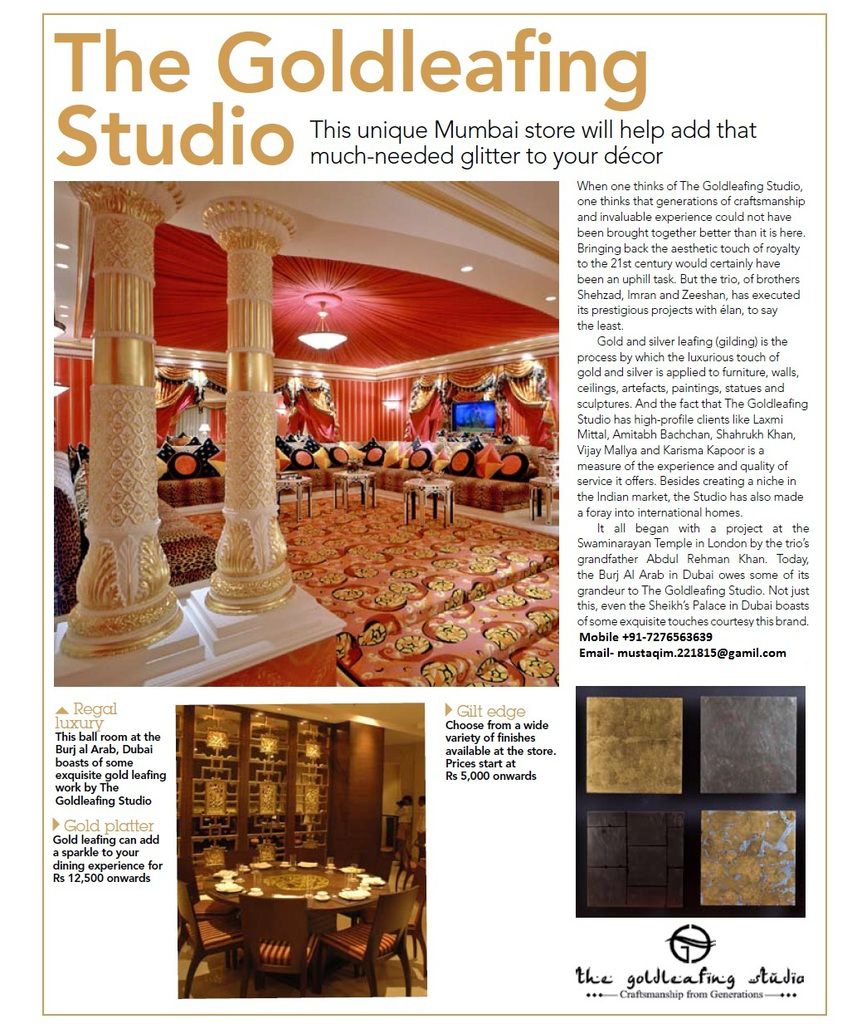 This Unique Mumbai Goldleafing (Gilding) store will help add that much needed glitter to your decor and lifestyle.
When one thinks of The Gold Leafing Studio, one thinks that generations of craftsmanship and invaluable experience could not have been brought together better than it is here today. Bringing back the aesthetic touch of royalty to the 21st century would certainly have been an uphill task. But the only Gold Leafing Designer Mr. Shehzad Khan, has executed its prestigious projects with elan, to say the least.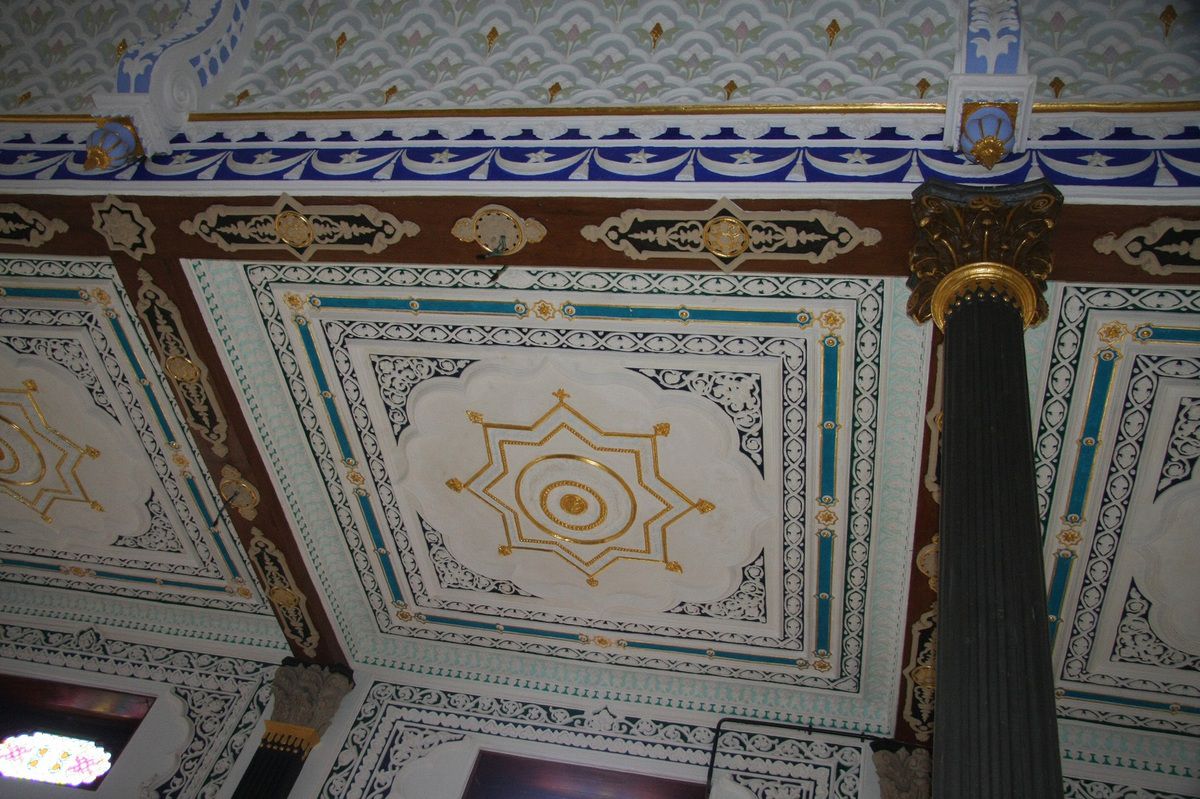 Gold and Silver Leafing (Gilding) is the process by which the luxurious touch of gold and silver is applied to Luxury Furnitures, walls, ceilings, artefacts, paintings, statues and sculptures. And the fact that The Gold Leafing Studio has high profile clients like Laxmi Mittal, Amitabh Bachchan, Shahrukh Khan, Vijay Mallya, Kareena Kapoor, Ranbir Kapoor, Salman Khan and Karishma Kapoor is a measure of the experience and quality of service it offers. Besides creating a niche in the Indian Market, Shehzad Khan Studio TGLS has also made a forey into International homes.
It all began with a project at the Swaminarayan Temple in London United Kingdom by the Mr. Shehzad Khan's grandfather Abdul Rehman Khan. Today, the Burj Al Arab Dubai United Arab Emirates owes some of its grandeur to TGLS / Shehzad Khan Studio. Not just this, even the
Shaikh's Palace in Dubai boasts of some exquisite touches courtesy this Brand.
Regal Luxury of Gold Gilding by THE GOLD LEAFING STUDIO DUBAI
This ball room at the Burj Al Arab Hotel Dubai United Arab Emirates boasts of some exquisite gold leafing (Gilding) work by TGLS Shehzad Khan - Finest Gold Leafing Designer.
Gilding Edge
Choose from a wide variety of Gilding finishes available at the store. Price starts at Rs.5000/- onward.
Gold Leafing Can add a sparkle to your dinning experience for Rs.29,000/- onward.
Gilding Services:
Gold Leaf Work
Real 24 Carat Gold Leafing Service
Silver Leafing
Synthetic Gold Leafing
Goldleafing
Champagne Leafing
Bronze Leafing
Copper Leafing
Antique Leafing
Metal Leafing
Leafing Services
Architectural Gilding (Goldleafing)
Gold Leaf Gilding
Gold Leaf Service
Gilding
Gold Leaf
Architectural Gilding
Traditional Gilding
Water Gilding
Mercury Gilding
Oil Gilding
Custom Gold Leaf Gilding
Gilded Furniture
Gilding Restoration and Conservation
Gilding Arts
Service on Request:
Mobile - +91-7276563639
Email- mustaqim.221815@gmail.com
Website: https://sites.google.com/site/thegoldleafingstudioindia/